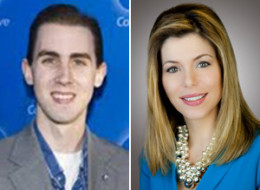 As
we predicted
, Michael
Sona took the fall
. Stevie's Politburo now hopes the whole stinking robocall mess will stop drawing attention to the CONtempt Party's unscrupulous, unethical and quite likely, illegal tactics.
But not so fast.
Here's an example
of what happens to CPC political operatives who get thrown under the bus.
Is it a scam or a miraculous resuscitation?
Added: A prediction that Sona will have a cushy landing and will be offered employment at the Canadian Olympic Committee
because of this connection
.