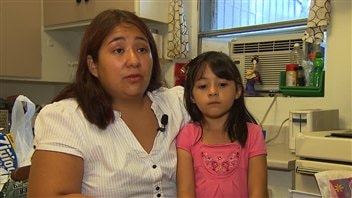 SHithead's Government is at it again.
Eager to demonstrate that His Contempt Party is *Hard On Crime* Stevie Spiteful and Saint Jason Kenney of Perpetual Heterosexual Virginity are cracking down on what they define as immigration fraud.
Paola Ortiz is the latest victim of their political sturm und drang theatre.
Kenney's Ministry for the Deportation of Dusky-Skinned Folks claim that Ortiz's account of the vicious violence afflicted upon her by her ex-husband cannot be true, since Mexico purportedly and officially *recognizes* rights for women.