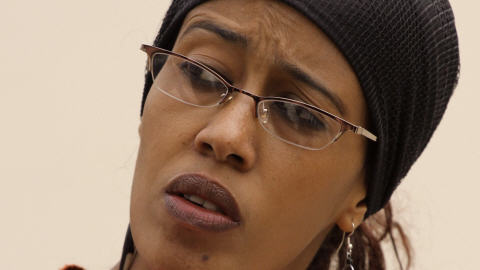 Radio-Canada is reporting
that Harper government officials determined that Suaad Hagi Mohamud was an impostor and threw her to the Kenyan authorities as early as May 28. This is contrary to the story they previously stated to the media.
The 280 pages of documents the journalist obtained shows in e-mails that consular staff in Nairobi wondered if the burden of proving that she was the individual to whom the government had issued the passport was hers. Then a decision was made to give the passport to the Kenyans, tell them she was an impostor, and let them deal with her.
In fact, one of the consular staff speculated that Mohamud would have to challenge the Kenyan government and if she tried to sue Canada for "négligence, préjudices, etc. Mais la cour kenyane n'a aucune autorité sur nos frontière". In other words, the consular staff and other Harper government officials were counting on Kenya to charge her with identify theft and to keep her in prison.