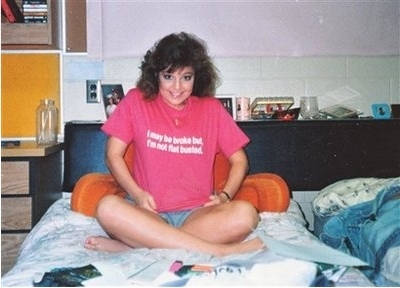 That journalism degree?
Palin attended Hawaii Pacific College in Hilo, Hawaii, in 1982 for a semester, where she majored in Business Administration, and transferred in 1983 to North Idaho College for the 1983-1984 school year. After winning a scholarship, she transferred to Matanuska-Susitna College in Alaska for one term before transferring back to the University of Idaho the following year where she finished out her college education and received a Bachelor of Science degree in communications-journalism from the University of Idaho in 1987, where she also minored in political science.
Bachelor of Science, communications-journalism. That's an interesting degree mash-up, particularly since the
University of Idaho lists
the
School of Journalism and Mass Media
and the
Department of Psychology and Communication Studies
as separate programs, under the College of Letters, Arts and Social Sciences.
Although you just never know with Palin, since the grist for her memoirs will be the diaries that she has kept up throughout most of her life.


"There have been so many things written and said through mainstream media that have not been accurate, and it will be nice through an unfiltered forum to get to speak truthfully about who we are and what we stand for and what Alaska is all about," Palin, who will write the book with a collaborator, told her local paper, the Anchorage Daily News.

"It will be nice to put my journalism degree to work on this and get to tell my story, Alaska's story," said Palin, who graduated from the University of Idaho. She has kept diaries for much of her life, she added, which would help her write the book. "My journaling really ramped up when I found out that I was pregnant with Trig and then Track was going off to war and I found out Bristol was pregnant. When we had those episodes in our lives come to the surface, it was very therapeutic for me," she told the Alaskan paper.

Harper publisher Jonathan Burnham told the Associated Press that the book – which Palin said she hoped would become a bestseller – would be the story of "the soccer mom and the political operative, and how one became the other". It will be co-published by HarperCollins imprint Harper, and by its subsidiary Zondervan for the Christian market.
Palin will be writing her memoirs with the help of a collaborator? Ya betcha!